Providing Legal Counsel & Support
To Help You & Your Family Move Forward
Family Law Attorneys in Westlake Village, CA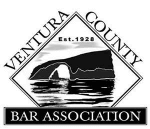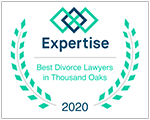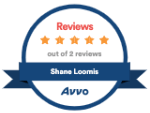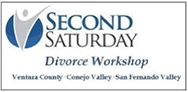 Shane Loomis
Attorney at Law
As the former President and board member of the Ventura County Bar Association's Family Law Bar, I've proudly served the residents of Westlake Village and Ventura County for over a decade. I'm also a member of the International Academy of the Collaborative Professionals and the Coalition for Collaborative Divorce, providing me with unique insights into the process of collaborative divorce and divorce mediation. My practice is committed to seeking alternatives to traditional courtroom litigation when it comes to family law matters. Regardless of what you may be going through with your family, I'm here to help you find a solution.
MORE ABOUT SHANE
Jan Loomis
Attorney at Law
With over 30 years of experience practicing law, I'm pleased to provide the highest level of legal counsel and representation to individuals and families across Westlake Village and Centura County, California. With a Master's Degree in childhood education and extensive training in mediation and collaborative divorce methods, I'm well equipped to help you and your family resolve your differences and move forward amicably. Through it all, my goal is to help you explore all of your options outside of court and work toward settlements that will resolve your issues swiftly and peacefully.
MORE ABOUT JAN
Why Choose Us
We understand how difficult it can be to find an attorney you can trust. We hope to change that.
Experienced Legal Guidance
The Loomis Law Firm has been working with individuals and families in Westlake Village and across Ventura and Los Angeles County for over 30 years. Our extensive experience will ensure your needs are always addressed.
Honest & Open Communication
When you work with us, you'll have direct access to your attorney from start to finish. We'll be available to answer all of your questions and address any concerns — allowing you can feel confident with your case in our hands.
Risk-Analysis Counsel
Most legal issues come with several potential solutions. That's why we provide our clients with all the information they need to assess the costs and benefits of every option before choosing how to successfully move forward.
"Shane is the best attorney. I had a high profile case and I was extremely happy with the outcome. He is knowledgeable, consistent and well respected in the community. Shane has been my attorney for almost 6 years and continues to represent me. I've referred him to many friends because he is amazing!"
Brandi
Providing a roadmap to your solution
Facing a difficult family law issue can be overwhelming. Whether you're working through a complex divorce, fighting over custody of your children, or negotiating spousal support, you'll need to have an experienced family law attorney advocating for your needs at every phase of the legal process.
At The Loomis Law Firm, our attorneys have decades of experience working with individuals and families in Westlake Village, Newbury Park, and Thousand Oaks, CA to offer reliable legal counsel and representation for all family legal disputes. Through hard work and compassionate service, our goal is to help you reach a peaceful resolution that can meet your needs and allow you and your family to move forward with confidence.
We take this approach because we understand how challenging legal issues with family can be. No one wants to go through a lengthy court battle, which is why we do our best to avoid the litigation process. We'll utilize practical legal solutions that are designed to resolve conflict peacefully and efficiently.
Our firm focuses on courtroom alternatives, such as mediation or the collaborative divorce process, so you can explore all of your options before resorting to a lengthy and often costly trial process. Our firm specializes in alternative dispute resolution, and we've seen firsthand how these methods can simplify the process and preserve important family relationships. If you're in need of a trusted family law attorney, reach out to our office today.